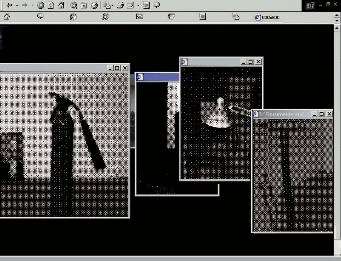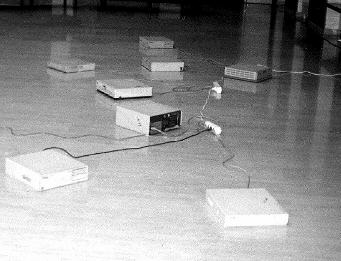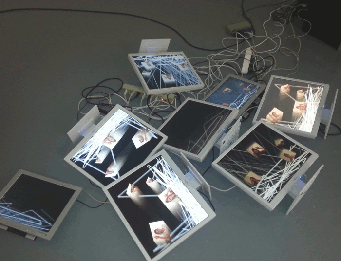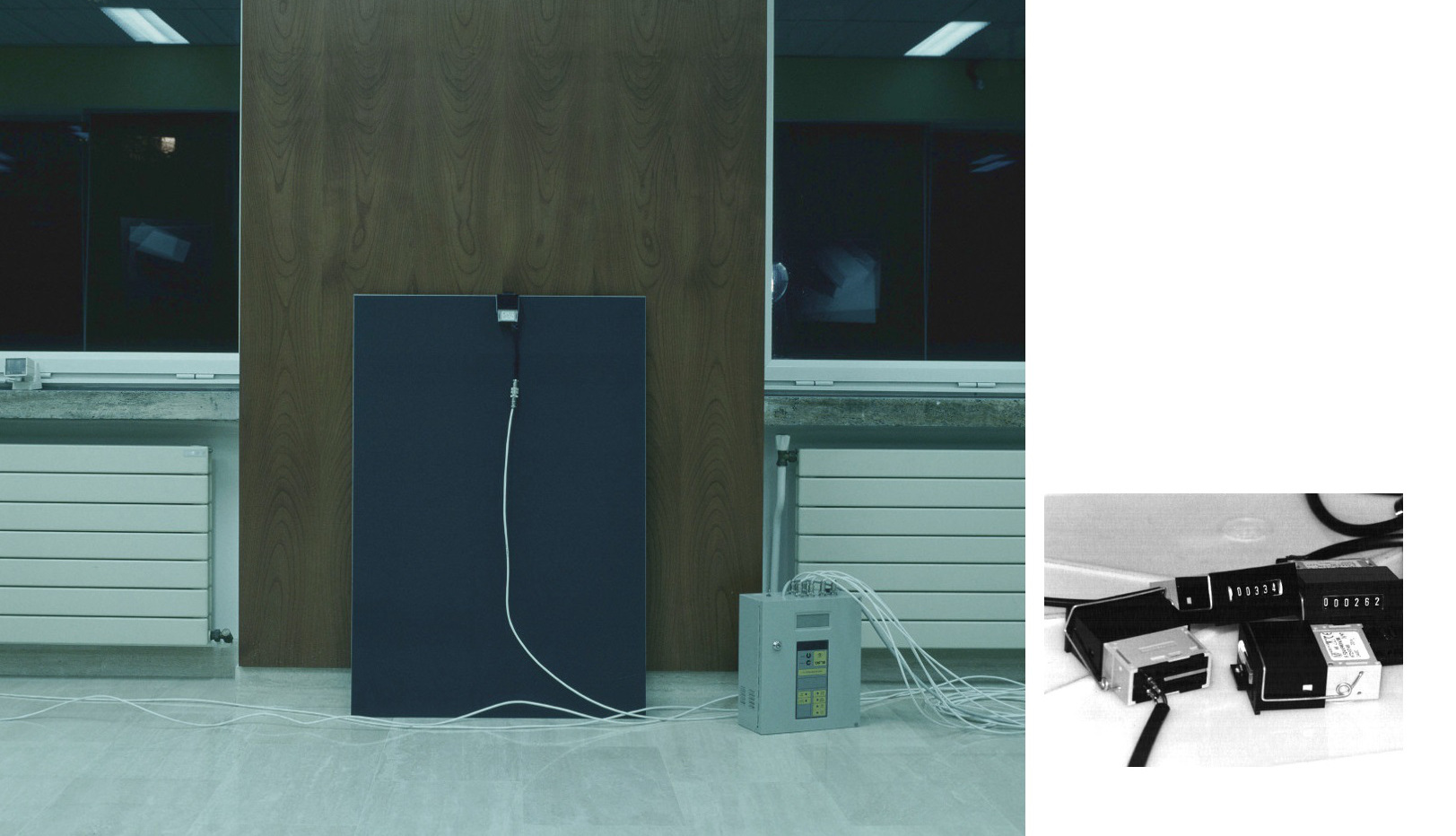 Installazione demoscopica (Maurizio Bolognini) con Fotonera (Angelo Candiano). Courtesy Institut Culturel Italien, Maison de l'Italie, Paris, 1998.

Installazioni demoscopiche (1997-99)

"Una serie di radar (quelli usati negli impianti antifurto) erano collegati ad altrettanti contatori elettromeccanici che avanzavano ogni volta che uno spettatore si avvicinava all'oggetto corrispondente. Nella sala espositiva si sentivano distintamente i click dei contatori......."


Installazioni in cui il pubblico osserva il proprio comportamento attraverso un sistema di sensori radar e contatori situati in corrispondenza degli oggetti esposti. Installations in which members of the public can observe their behaviors, using a system of radar sensors and counters placed next to the objects on display.


Untitled (Installazioni Demoscopiche). Interactive installation (various objects, counters, radar sensors).
Institut Culturel Italien, Maison de l'Italie, Paris, 1998






E-gouttoirs, 1999-

Strutture metalliche ready-made, elettrificate con dispositivi usati per i recinti per cavalli.
Ready-made metal structures, electrified with devices used for horse pens.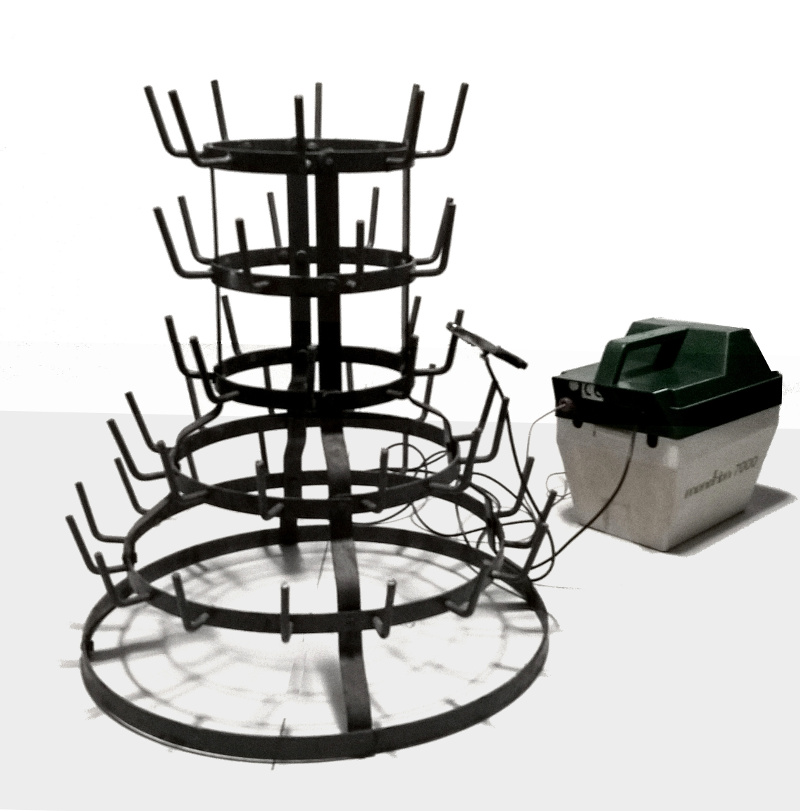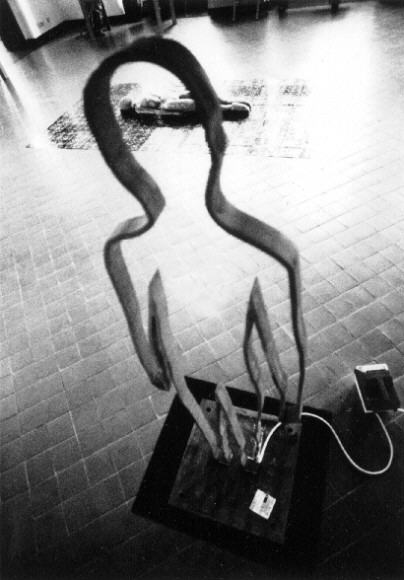 E-gouttoir, 1999
.
Installazione (egouttoir, elettrificatore per recinti) visiva e tattile
.

E-gouttoir, Kunsthaus Langenberg, Germany, 1999
---